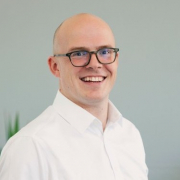 Gordon Colville, Chartered Financial Planner
Tel.
0131 535 1100
Email.
GordonAspireifa.co.uk
Gordon is a Chartered Independent Financial Planner and has been providing regulated financial advice for over sixteen years. He has a wealth of experience gained from well-known banking groups (RBS and Lloyds) and large independently owned businesses (Argyle Consulting Ltd).
Aspire has specifically sought out Gordon due to his track record of providing a wide range of clients, from diverse backgrounds, with excellent service. He is highly skilled at delivering bespoke financial plans and tailoring advice around a client's goals and is well-versed in the strategies and specialisms of the industry, such as financial planning, wealth management, investment planning, estate planning, and retirement solutions.
Gordon strives to create long-term client relationships built on trust, experience, and excellence of service, complementing the relationship established by Alex and the staff over many years.
When he is not in the office, Gordon enjoys spending time with his family and mountain biking.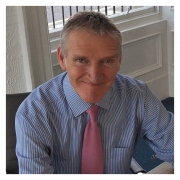 Alex MacLean, Consultant
Alex came into financial services from an engineering background way back in 1980, joining the Prudential where he enjoyed a successful career going through a number of promotions to become a life Inspector. Following further success with Equitable Life, he became an Independent Financial Adviser in 1994, joining Sedgwick's Noble Lowndes. His experience and drive were brought together to create Aspire Wealth Management in 2006, which is now well established as a leading IFA practice in the heart of Edinburgh.
Jason Kay, Business Administration Manager
Jason has worked for various Investment & Asset Management groups, mostly in London, since coming to the UK, before moving to Edinburgh where he has been working in the Financial Services sector for over 10 years, having joined Aspire Wealth Management in 2009. Jason holds the IFS Diploma for Financial Advisers and also Diplomas in Business and Management from Christchurch Polytechnic New Zealand.
Iain Ballantyne, Administrator
Iain is our administrator within the team. Having graduated from the University of Edinburgh in 2012 with a degree in geography, Iain choose a career in financial services and joined Aspire Wealth Management in 2013. He has attained the Diploma in Regulated Financial Planning.