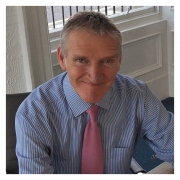 Alex MacLean, Founder and Managing Director
Alex came into financial services from an engineering background way back in 1980, joining the Prudential where he enjoyed a successful career going through a number of promotions to become a life Inspector. Following further success with Equitable Life, he became an Independent Financial Adviser in 1994, joining Sedgwick's Noble Lowndes. His experience and drive were brought together to create Aspire Wealth Management in 2006, which is now well established as a leading IFA practice in the heart of Edinburgh.
Diane MacLean, Director
Every good business needs balance and Diane's early career experience in the NHS both as a Practice Manager in general practice, followed by her vocation as a Staff Nurse offers the company just that. Diane has been an integral part of Aspire Wealth Management since the Company's inception, taking up her full time role as Board Director back in 2008. In addition to compliance support and personnel duties, her book-keeping, accountancy skills and wide experience are ideally suited to her role as the Company's Finance Director.
Jason Kay, Business Administration Manager
Jason has worked for various Investment & Asset Management groups, mostly in London, since coming to the UK, before moving to Edinburgh where he has been working in the Financial Services sector for over 10 years, having joined Aspire Wealth Management in 2009. Jason holds the IFS Diploma for Financial Advisers and also Diplomas in Business and Management from Christchurch Polytechnic New Zealand.
Iain Ballantyne, Administrator
Iain is our junior administrator within the team. Having graduated from the University of Edinburgh in 2012 with a degree in geography, Iain choose a career in financial services and joined Aspire Wealth Management in 2013. He is currently working towards the Diploma in Regulated Financial Planning.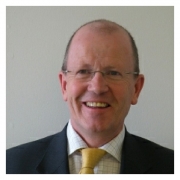 Kenneth Edmonds, Investment Committee Chair
Kenneth Edmond of Edmond Financial Services Limited (EFSL) is an independent chair on our Investment Committee. In terms of background, Kenneth held the responsibility of being Head of Indices and Information Services at HSBC Investment Bank. Kenneth spent over twenty years with the bank, working as a Senior Executive in its highly-respected Quantitative Techniques Division where he managed a team of analysts, building-up a substantial client base of institutional houses, providing index and information services which he personally designed, developed, and marketed successfully. Kenneth holds DipPFS, IMC and CF8 (Long Term Care) and is a member of the Personal Finance Society. EFSL is registered with ICO Data Protection Register.